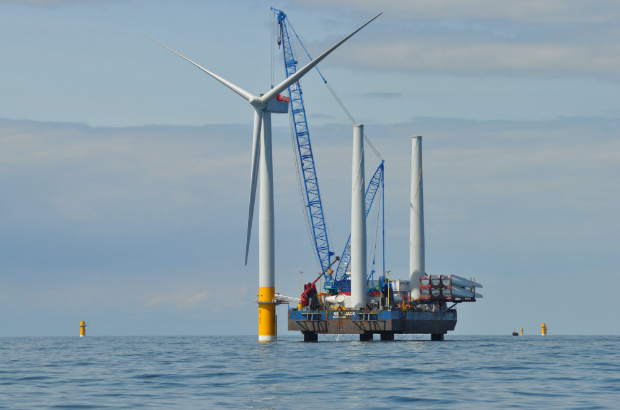 Today's news looks at the government's delivery on climate change, domestic energy costs and a French government report on EDF investment in Hinkley Point C.
We are building an energy infrastructure that is fit for the 21st century, closing dirty coal stations and investing in secure, lower carbon electricity that will power our homes and the economy. Tackling climate change is a global challenge and the UK is committed to implementing the historic Paris Agreement.
Climate change
As a new Prime Minister prepares to take over there is wide reflection on the David Cameron premiership, including action on climate change.
The UK has already cut emissions by over 30% since 1990, keeping us on track to meet our goal of 80% reduction by 2050, and is one of the first developed countries to commit to taking coal off the system.
The global agreement signed in Paris last December was a significant step forward towards a sustainable and low carbon future. The deal sets out a clear long-term goal of net zero emissions by the end of the century, showing that the world is committed to decarbonising. The progress made demonstrates the shift to a clean economy is global, irreversible, and transformational, and starts to create a more competitive framework for business.
Our view
We made a clear commitment to acting on climate change. That will continue. Climate change has not been downgraded as a threat. It remains one of the most serious long-term risks to our economic and national security.
Energy prices
There continues to be coverage of the price comparison site uSwitch's research which claims that fixed energy deals have increased by up to £105 in the last month. The research also claims that 15 suppliers have replaced their cheapest fixed tariffs with more expensive plans, putting up bills by an average of £38 a year.
Our view
Our top priority is to keep bills down for British households and businesses. Thanks to government action, it's easier to switch than ever before and customers on the most expensive tariffs could save up to £325 by shopping around. There are now more than 40 suppliers to choose from and we urge people to compare, switch and save today.
Hinkley Point
Reuters reports this morning on a French parliamentary report stating that EDF can bear the financial risks linked its Hinkley Point nuclear project in Britain.
The report by the parliament's finance committee said it was of the opinion that the risks linked to the project were reasonable, and plans including a 4 billion-euro share issue and sale of a stake in its grid operator unit, will enable it bear the risks.
The report noted that concerns had been raised about consequences for the project following the June 23 British vote to leave the European Union. It said EDF has told the parliamentary commission it considers that "the vote does not change the fundamentals of the project nor the will of the parties to go ahead with it".
Our view
The government remains committed to Hinkley Point C. It's a good deal for the UK, powering around 6 million homes with reliable, low carbon electricity for 60 years and creating 25,000 jobs during construction.