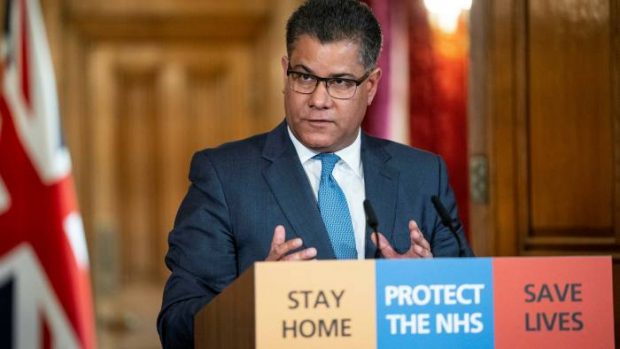 Following the No10 press conference yesterday, fronted by Business Secretary Alok Sharma, today's papers cover the announcement to remove red tape to get vital supplies of personal protective equipment (PPE) to the NHS frontline. The Sunday Express  leads with comments from Alok Sharma that new suppliers and businesses that produce ingredients for safe hand sanitiser will be able to bring their products to market in a matter of days.
The Sunday Telegraph , Financial Times, Mail on Sunday  and Mirror focus on the Business Secretary's announcement that government will relax insolvency rules to give bosses more breathing space when their businesses are hit by coronavirus. A variety of stakeholders have welcomed the news, including the Institute of Directors which has said "it's absolutely right the government should look to prioritise jobs and business survival." The BBC News also carried a segment on the announcements on last night's 10pm headlines.
Speaking at the No10 press conference Alok Sharma said:
Our overriding objective is to help UK companies which need to undergo a financial rescue or restructuring process to keep trading.

These measures will give those firms extra time and space to weather the storm and be ready when the crisis ends, whilst ensuring creditors get the best return possible in the circumstances.
---
Subscribe to updates from this blog, or follow us on Twitter.