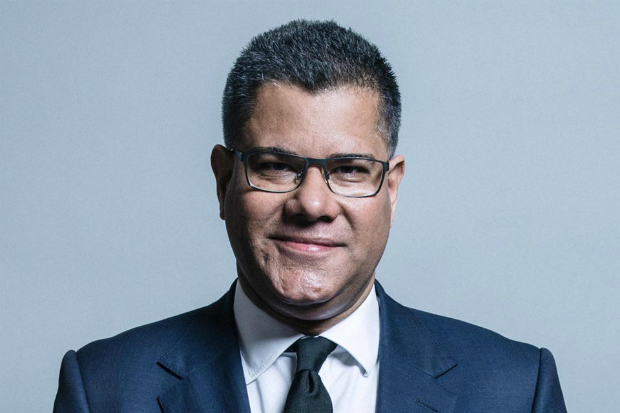 Today the Business Secretary, Alok Sharma, has written in The Daily Telegraph about the support on offer from the government for businesses, saying that it should be enough to enable firms to avoid laying off staff during the outbreak.
He outlines that the package of support announced by the government last week, including up to £330 billion in additional lending, VAT deferral, a business rates holiday, and an offer to pay up to 80% of an employee's wages, shows the government will do whatever it takes to support business. Points he also made in an interview on Wednesday morning in an interview with Bloomberg TV.
The Business Secretary continued by saying that businesses should now be looking to do what they can to safeguard employees and the NHS by allowing people to work from home, and that while the scale of the task is unprecedented, so too is the scale of the support the government is providing.
As part of these measures, on Monday the government launched a Coronavirus Business Interruption Loan Scheme to help businesses keep operating in the face of the global economic emergency brought on by coronavirus.
The Coronavirus Business Interruption Loan Scheme will provide up to £330 billion of additional lending to small and medium sized enterprises to help see them through this difficult time. The scheme is open to any viable business with a turnover of up to £45 million, allowing them to access government-backed finance of up to £5 million.
Commenting on the launch, Business Secretary, Alok Sharma, said:
We know that businesses are in urgent need of access to funding during these unprecedented times. The Business Interruption Scheme will make it easier for banks to lend and businesses to borrow. This will ensure that credit keeps flowing to where it is needed, when it is needed.
The Financial Times reported on the launch of the new scheme, along with City AM, and Daily Mirror. It also achieved widespread coverage in trade publications, including Accountancy Daily, Construction News, and Drapers.
To ensure as many firms as possible access the support on offer and how to access it, the government has also launched a public information campaign. In addition to a new central website, the campaign will use media channels including radio, social media and television to reach businesses eligible for help.
The launch of the new schemes comes as the Chancellor, Rishi Sunak, considers ways to extend its new wage support scheme to the self-employed despite the significant technical challenges. News of potential future plans were carried in the Financial Times, Daily Mail and the Times and City A.M.
Adding to the support already on offer, today the government and Companies House have announced they will offer 4.3 million registered businesses the ability to apply for a 3-month extension for filing their accounts due to the outbreak. This was reported in the Daily Telegraph, City AM and ITV News.
The Secretary of State added:
It is important that our support is not limited to financial assistance. We are determined to help businesses in any way we can, so that they can focus all their efforts on dealing with the impact of Coronavirus, and this new offer of a 3 month extension for filing accounts is part of that.
---
Subscribe to updates from this blog, or follow us on Twitter.