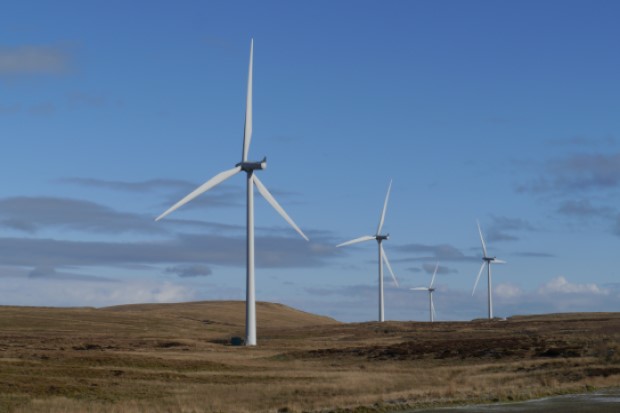 The government's decision to open up renewable subsides to onshore wind, paving the way for new developments this decade, has been met with open arms by climate change campaigners and the press alike.
The announcement means onshore wind can again bid in Contracts for Difference (CfD) auctions, in which energy generators bid to provide a portion of the UK's electricity for a fixed price. As renewable technologies have matured, their cost of producing electricity has significantly decrease. CfDs gives developers certainty their investments wont significantly devalue.
The next auction, scheduled for 2021, will be the first opportunity 86 onshore wind projects have had to compete since 2016. This support will enable further developments, adding to the 2,400 onshore wind farms that can already provide enough electricity to supply a tenth of UK's energy needs.
Last year the UK became the first major economy to legally commit to end its contribution to climate change by 2050 and is leading a Year of Climate Action in the run up to COP 26 in Glasgow this November.
As well as onshore wind, new solar power projects will also be eligible to apply for support, adding to over 1 million solar installations in operation. CfDs have propelled the UK to world leaders in offshore wind, and will continue to play a huge role as we aim to meet our commitment of 30GW of capacity by 2030.
The announcement will also see a boost to the 20,600 green jobs currently supported by the renewables sector.
The story has been reported on the front page of the Financial Times, as well as in The Guardian, The I, Telegraph and the Times. Many of the pieces carry a quote from Secretary of State, Alok Sharma, who said:
Ending our contribution to climate change means making the UK a world leader in renewable energy.

We are determined to do that in a way that works for everyone, listening to local communities and giving them an effective voice in decisions that affect them.
---
Subscribe to updates from this blog, or follow us on Twitter.