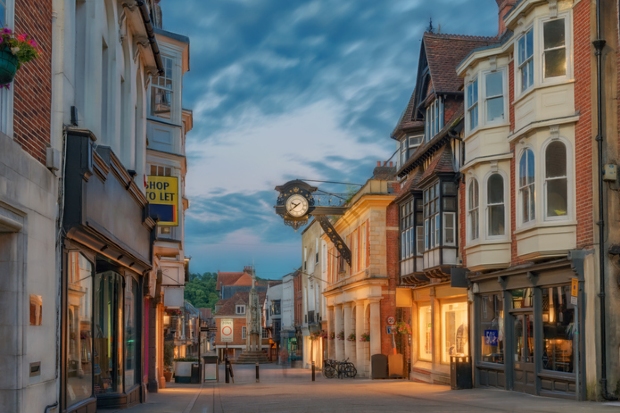 There was widespread coverage today (Friday 24 April) on new temporary measures introduced by the Business Secretary to prevent landlords from using aggressive methods to collect rent from high street shops during the coronavirus lockdown.
The Guardian says that the government recognises that most landlords and tenants have been working together well, but some landlords have been putting tenants under pressure to pay.
BBC News Online explained the laws ban landlords from using statutory demands and winding up orders to claim unpaid rent due to the crisis. Commercial tenants can now also delay full payments, unless they owe more than three months of rent. The measures will safeguard the high street and help save millions of hospitality and retail sector jobs.
The Financial Times notes that many of the UK's retailers and restaurateurs have been locked in arguments with landlords over whether they can afford to pay their rents. The piece stresses that Alok Sharma has called on landlords to use 'forbearance', helping give the high street 'breathing space'.
Announcing the new measures, Business Secretary, Alok Sharma, said:
In this exceptional time for the UK, it is vital that we ensure businesses are kept afloat so that they can continue to provide the jobs our economy needs beyond the coronavirus pandemic.

Our unprecedented package of support can help commercial landlords, including through the recent expansion of the Coronavirus Business Interruption Loans Scheme.

I know that like all businesses they are under pressure, but I would urge them to show forbearance to their tenants. I am also taking steps to ensure the minority of landlords using aggressive tactics to collect their rents can no longer do so while the COVID-19 emergency continues.
Many pieces note that the Coronavirus Act 2020 protects commercial tenants by banning the forfeiture of commercial leases until 30 June 2020 - or longer if the government deems necessary - for non-payment of rent. These latest measures tackle other aggressive tactics being used to collect unpaid rent.
Most coverage, including the Telegraph notes that the action has been welcomed by retailers and hospitality groups. Helen Dickinson, chief executive of the British Retail Consortium said:
We thank Alok Sharma for his swift action, which will give retailers some vital relief and help safeguard millions of jobs all across the country.
UK Hospitality's chief executive Kate Nicholls said the new measures gave businesses "valuable breathing room" and that:
...the extra space will allow businesses to survive and to find a way to work with landlords.
However, The Times notes that landlords fear the measures will lead to mass non-payment of rent by businesses, which could prevent them from meeting their own costs and debt payments.
---
Subscribe to updates from this blog, or follow us on Twitter.